Tuesday
|
August 20, 2019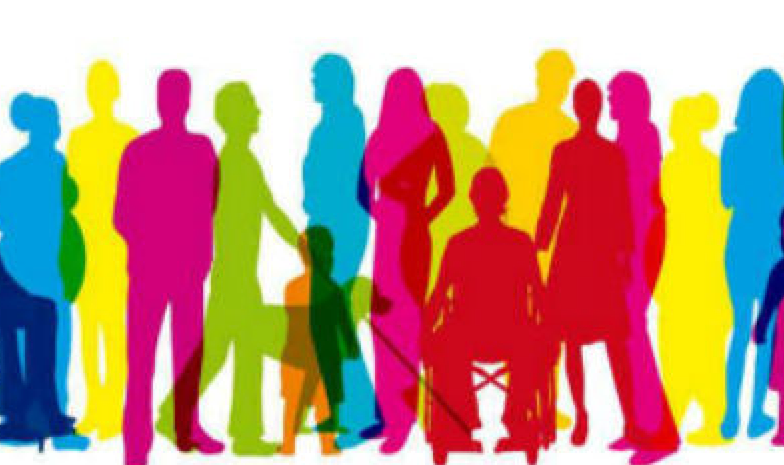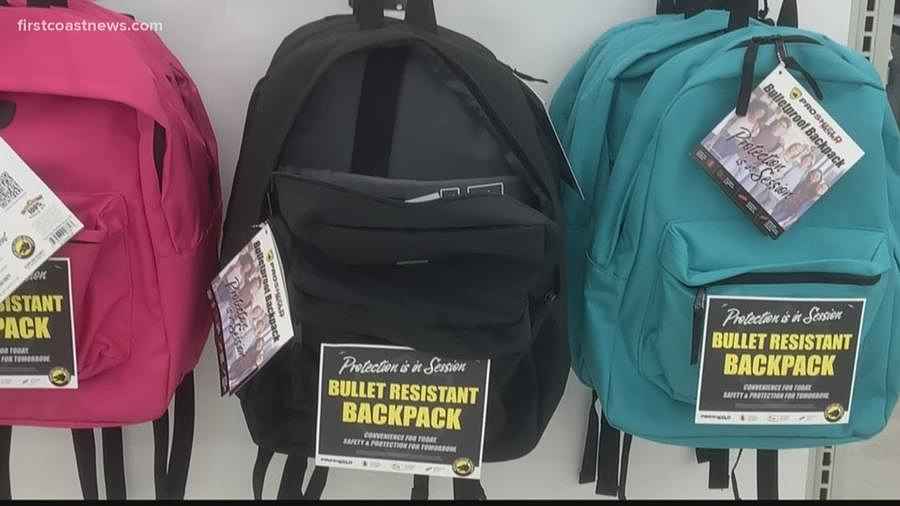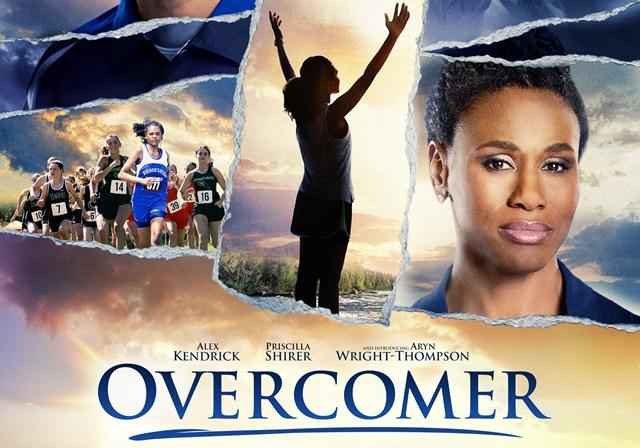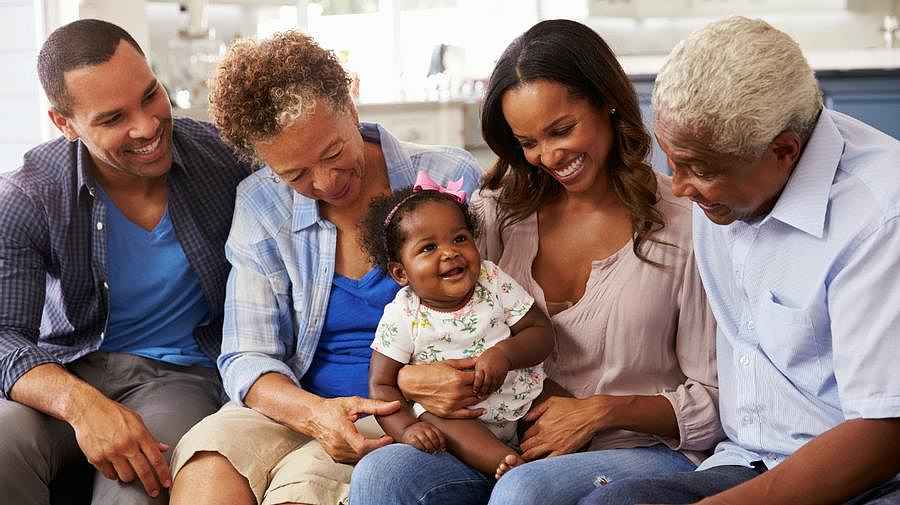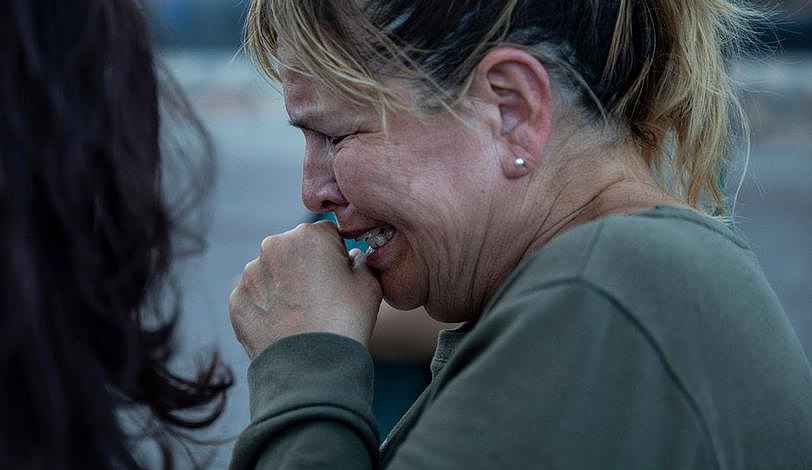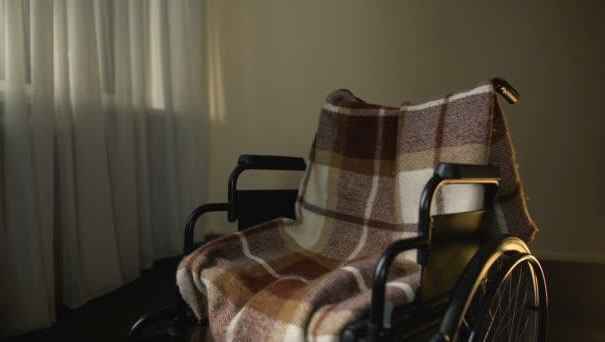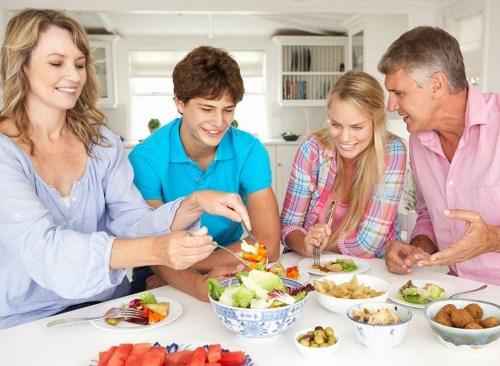 See listing of Recent and Most Popular articles on the Home Page
My World
Category: Holidays / Topics: Christmas • Holidays • Holiday Season • Music
Music in the Malls 2018
compiled by Stu Johnson
Posted: December 21, 2018
Videos of flash mobs and other performances to help brighten your holiday season…
This article has been updated for 2018 with eight new video links, including three versions of "Silent Night" to observe the 200th anniversary of that classic.
When Christmastime starts turning a little blue, try one of these videos to lift your spirits. Most of these are "flash mobs" in shopping malls and other public spaces, others inspired by the flash mob movement, which has not lost steam! Some were new in the year shown, others surfaced later.
---
Videos added in 2018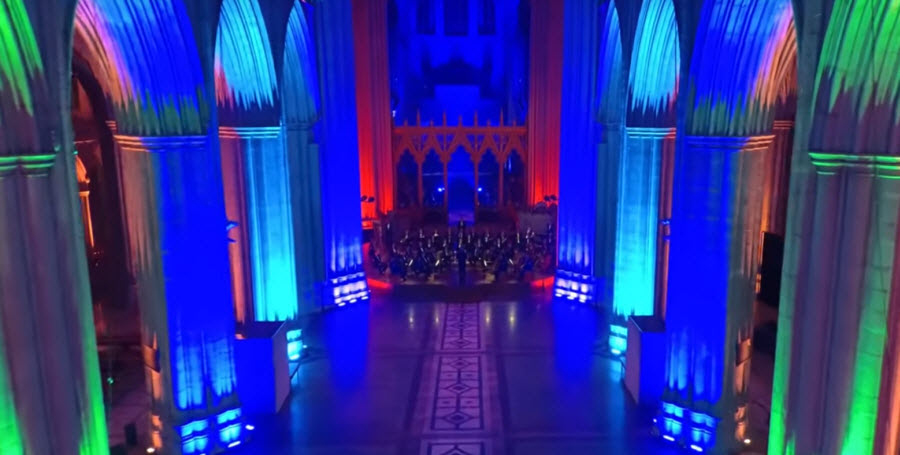 This holiday season The US Airforce Band offers the beautiful song, "One Voice"…a reminder that together we can create a better world. Watch until the end as one voice becomes a chorus inside the stunning Washington National Cathedral. Let the power of unity light the way throughout this season. 2018.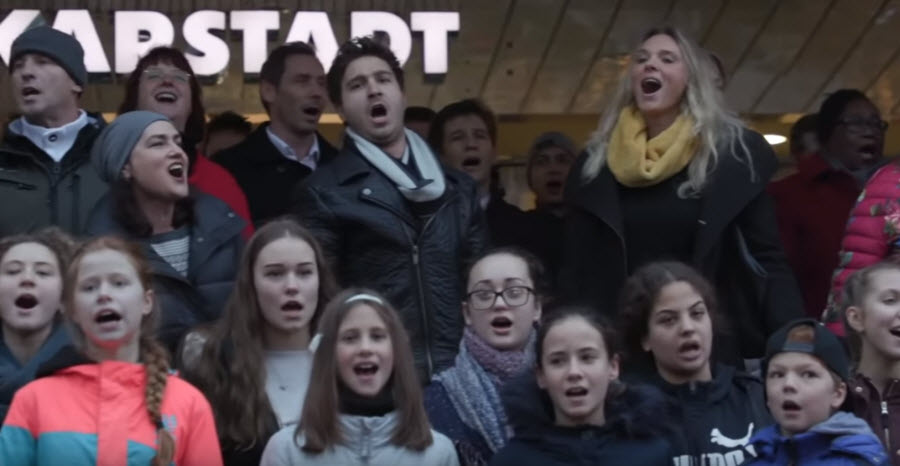 Gloria A flash mob made up of several choirs and musicians gathers on the steps of the Karstadt department store in Darmstadt, Denmark. December 2018.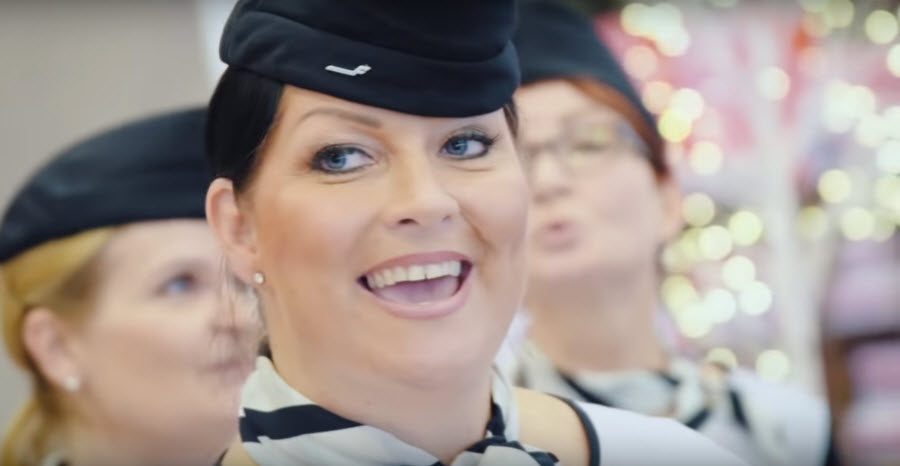 Finnair Travelling via Santa's official gateway during Christmas can be a magical experience. Watch how the Christmas spirit took over gate 28 at Helsinki Airport in December 2015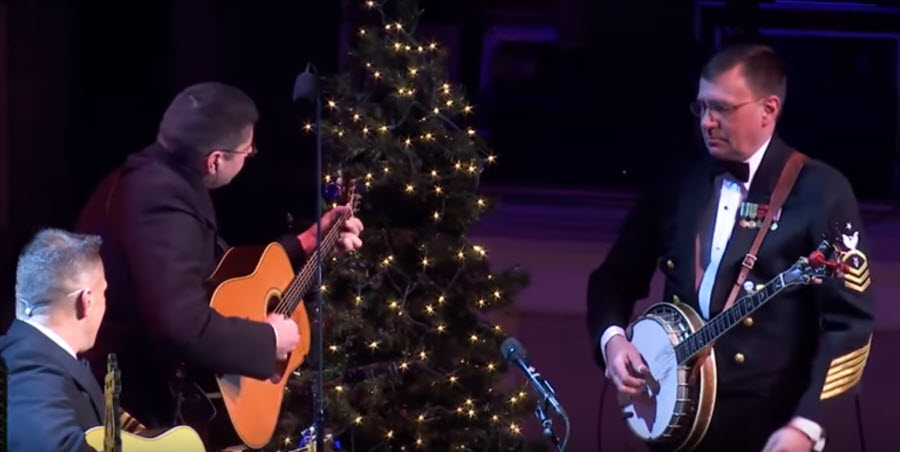 US Navy Band A true audience favorite! Dueling Jingle Bells (with a special Sci-Fi treat) Senior Chief Petty Officer Keith Arneson, banjo Petty Officer 1st Class Joe Friedman, guitar. This is from their 2015 Holiday Concert.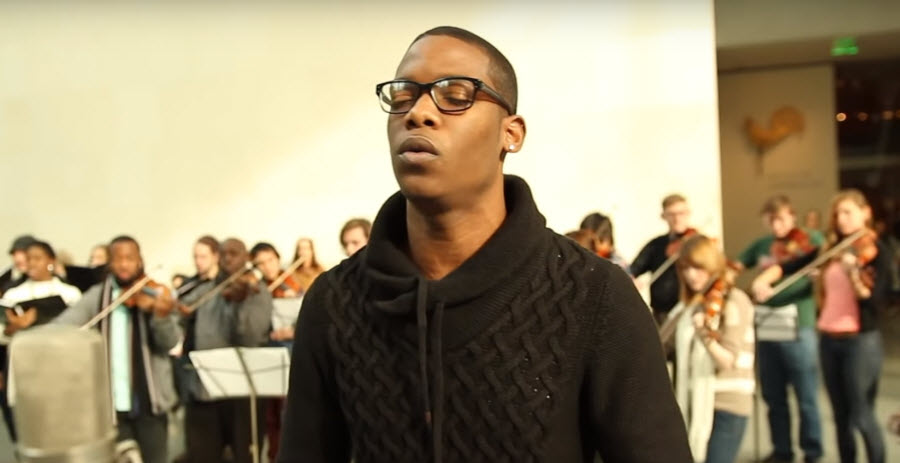 Museum of Fine Arts, Boston "O Holy Night" described in one comment: "we were talking with friends just outside the cafe and totally taken by surprise when we heard the music. It was an absolutely sublime musical experience." December 2013
---
Bonus: Celebrating the 200th anniversary of Silent Night.
Read more about it in Greg Asimakouppopoul;s artilcle "Celebrating the 200th Anniversary of Silent Night."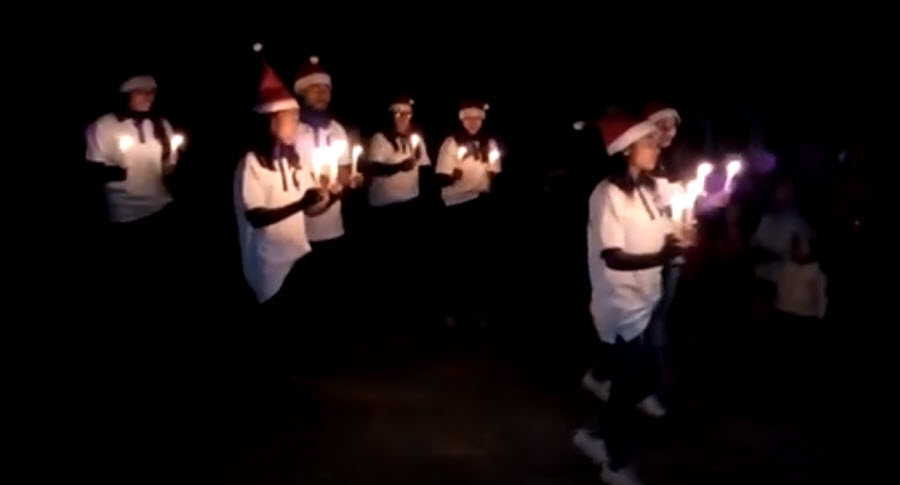 Christmas Carol dance by candle A dance group in Nepal performs to a prerecorded version of Silent Night. (There is some background noise, but not bad) December 2018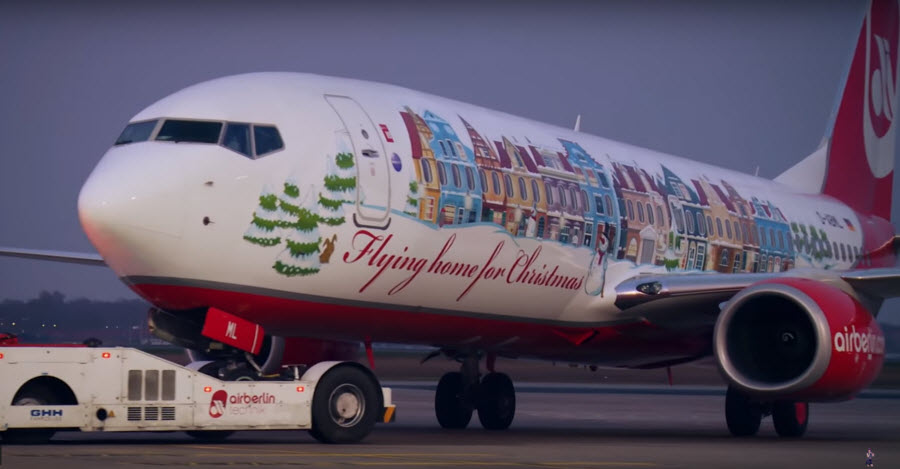 AirBerlin: "Silent Night" Passengers waiting for their AirBerlin flight to Stockholm could have had a boring afternoon, until something happened........! December 2014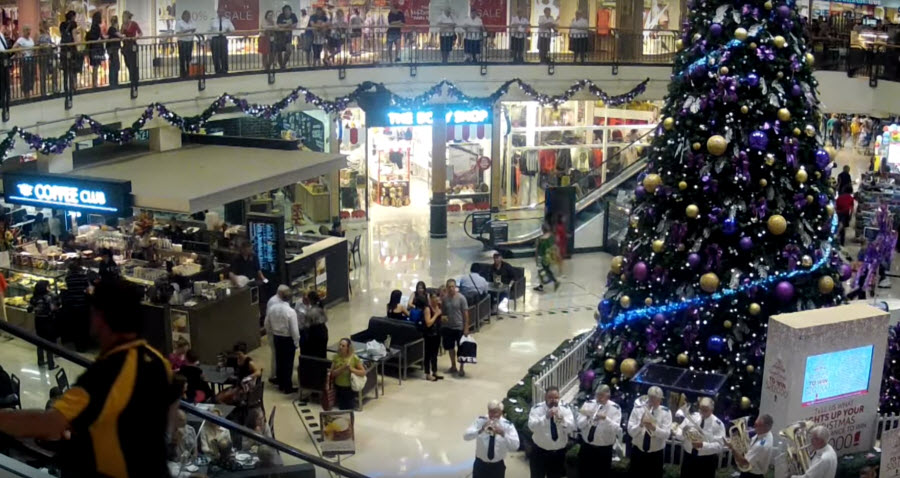 Flash Mob in Australia sings "Silent Night" Karrinyup Shopping Centre, Perth, Australia. December 2012
---
Videos added in 2017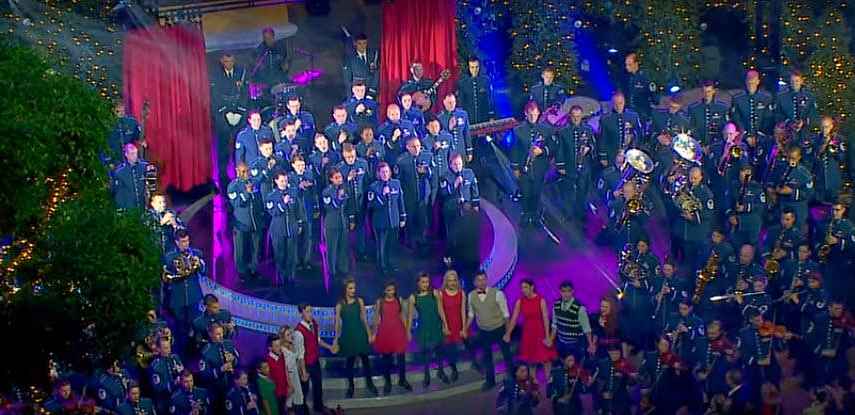 USA Air Force Band kicks off the 2017 holiday season on November 29 at Gaylord National Convention Center in National Harbor, Maryland with a surprise performance of "Dona Nobis Pacem" and "We Wish You a Merry Christmas."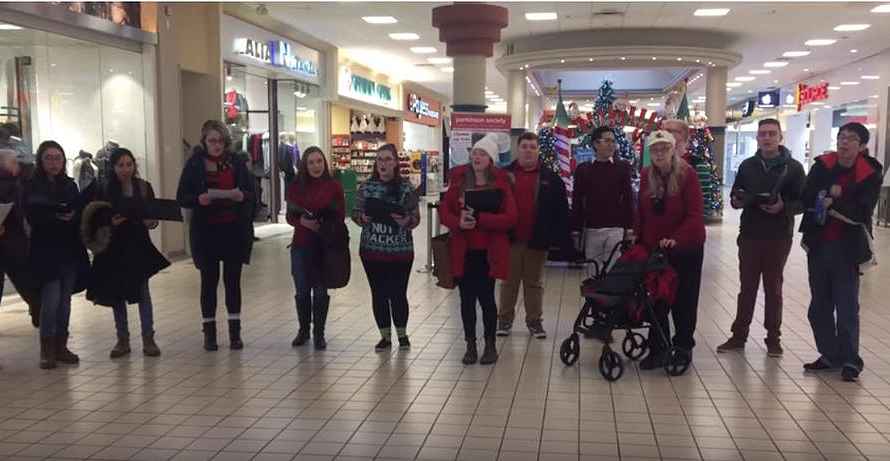 MUN School of Music (Memorial University of Newfoundland) "Jingle Bells" arranged by Bernard Dewagtere (2008). Christmas Flash Mob at Avalon Mall, St. John's, Newfoundland. December 2017.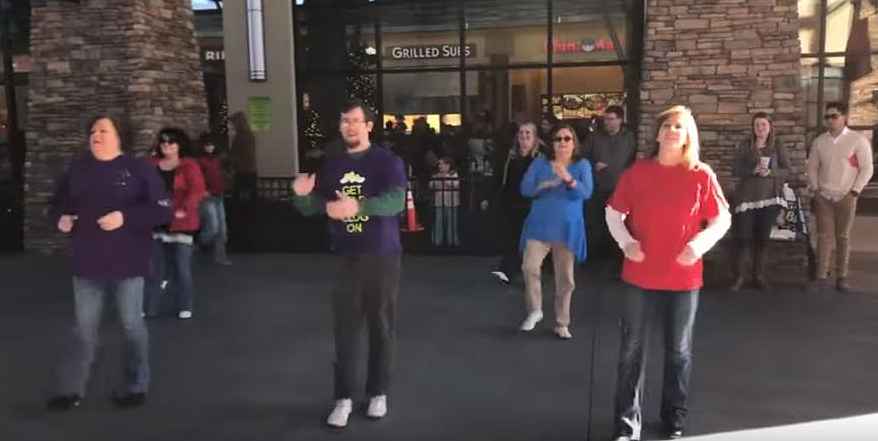 Clog Wild Cloggers First Clog Wild flash mob at The Outlet Shops of Grand River in Leeds, AL. December 2017.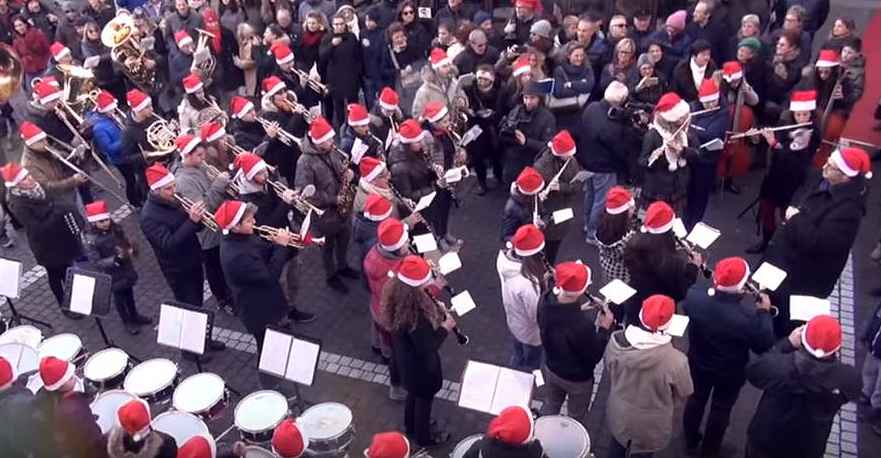 Musical band Perchiera del Garda Lake Garda, Verona Unesco, Italy - 2016 performances posted February 2017.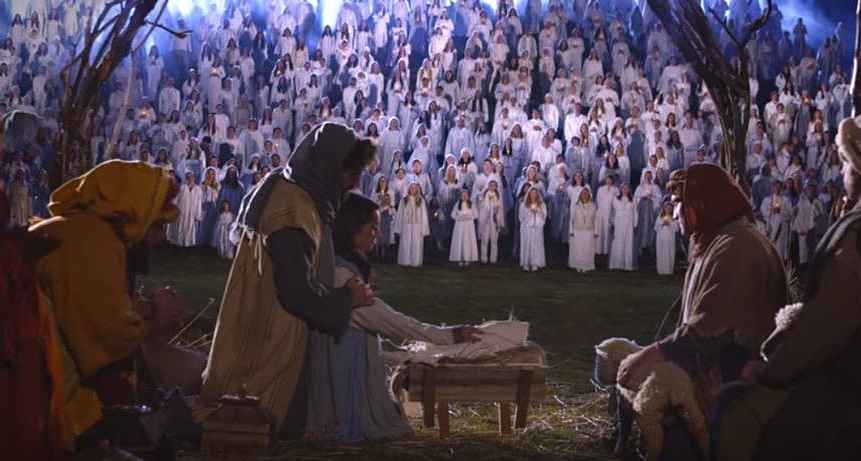 The Piano Guys, Peter Hollens, David Archuleta, and the Mormon Tabernacle Choir "Angels We Have Heard on High." Over a thousand people came together to break a record and bring this moving Christmas hymn To life—we missed this before, but it was posted on YouTube December 2014.
---
Videos added in 2016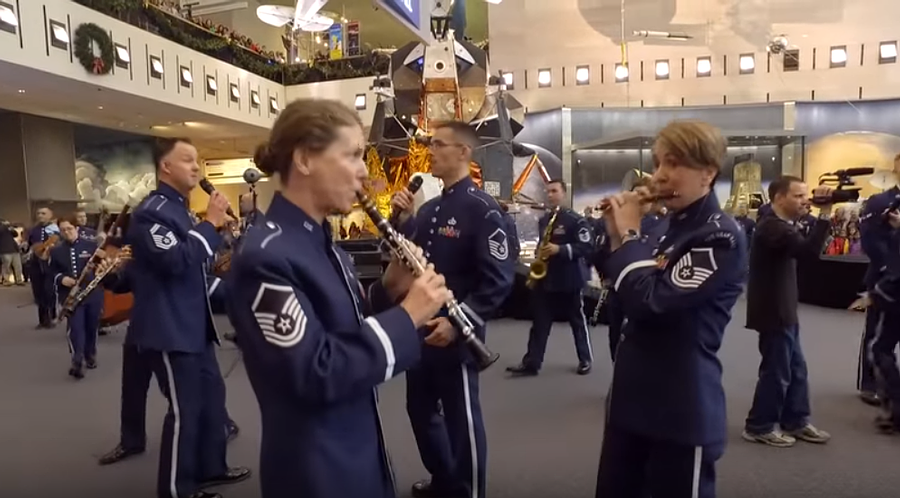 US Air Force Band 2016 Holiday Flash Mob- A special tribute to veterans, from the Smithsonian Air and Space Museum. December 2016.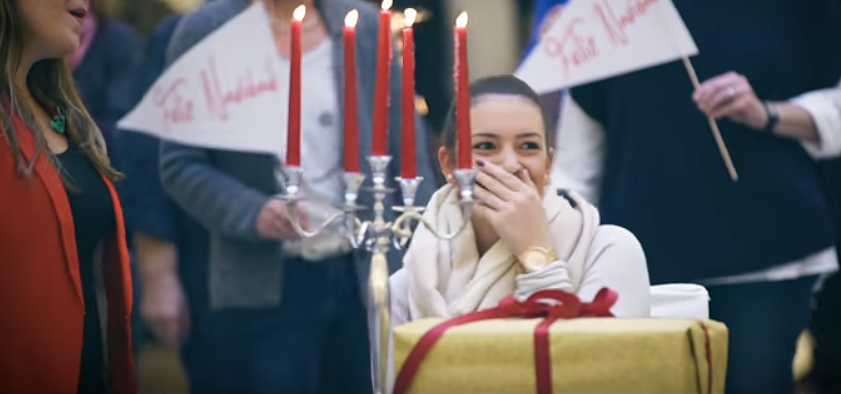 Gospel Choir - Feliz Navidad- Wishing German shoppers a "Merry Christmas from the bottom of my heart." December 2016.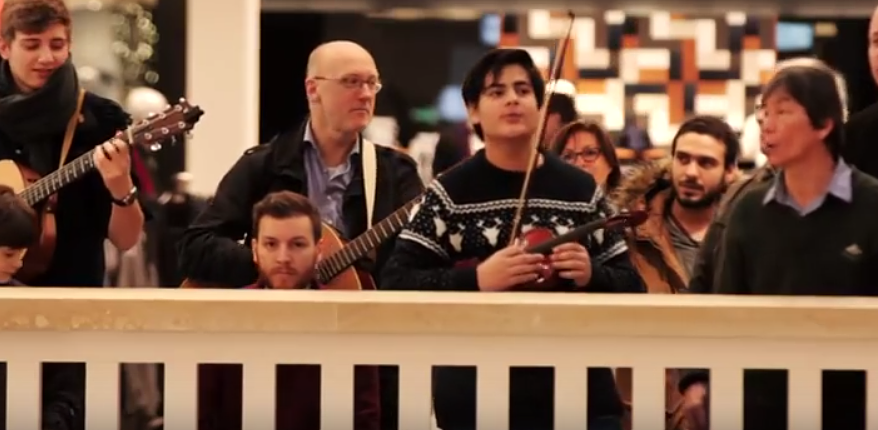 Halleluja im Kaufhaus- A flash mob gathers in a Berlin shopping mall. November 2016.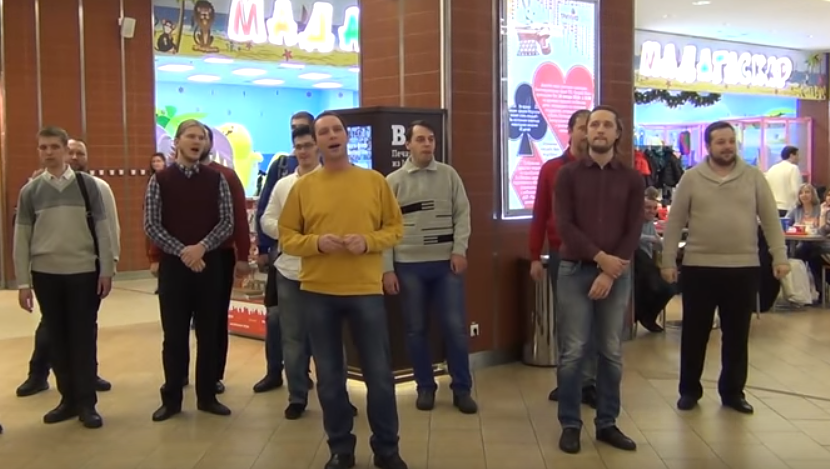 Christmas Flash Mob in Russia- The mall looks familiar, but enjoy these singers from churches in Saratov. January 2016.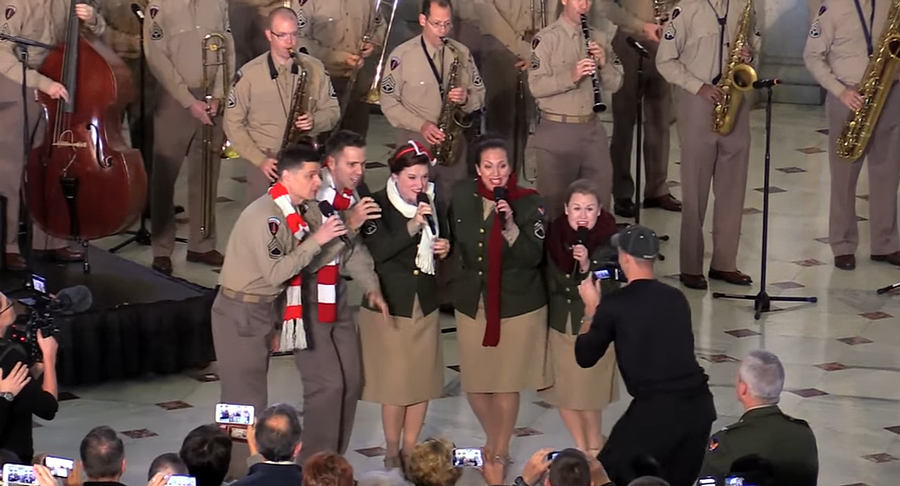 US Air Force Band World War II FLashback- A special holiday musical presentation from Union Station in Washington, DC celebrating the service and sacrifices of our nation's World War II veterans and commemorating the 70th anniversary of the end of the war. December 2015.
---
Videos from first list in 2015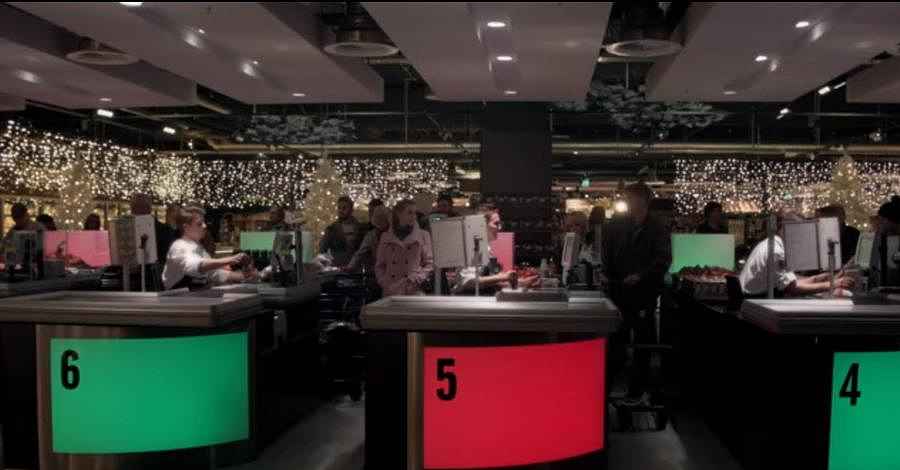 EDEKA - Kassensymphonie - November 2014 - Fun in a German grocery store as checkout aisle scanners ring out "Jingle Bells." November 2014 (This is a new link, as the original one no longer worked)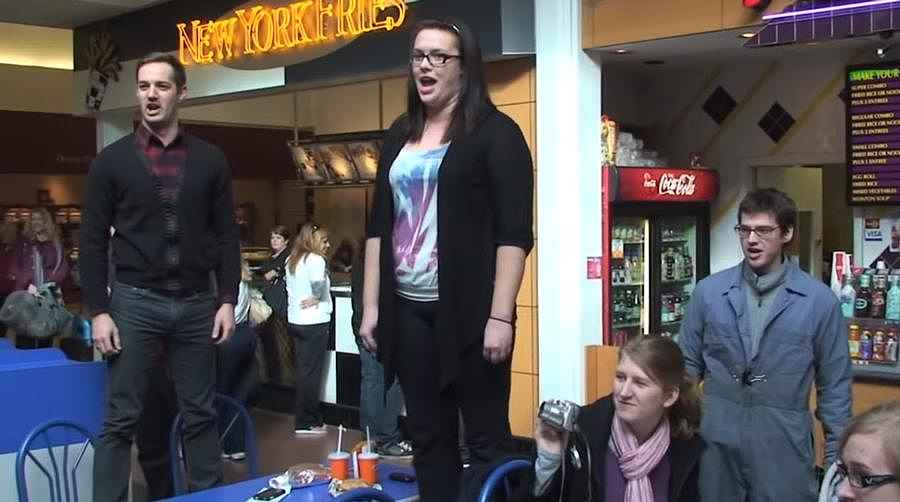 Christmas Food Court Flash Mob - More than 100 participants surprised unsuspecting shoppers with this performance of the "Hallelujah Chorus" from Handel's Messiah. November 2010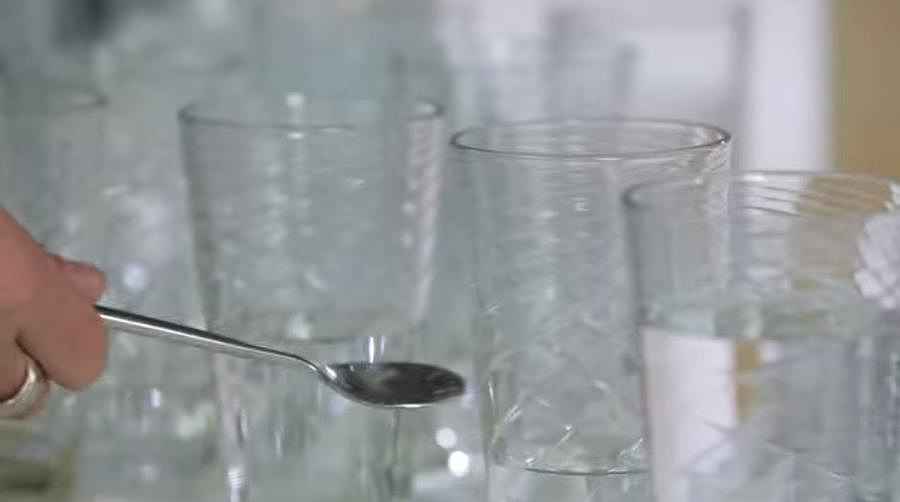 Musical Interruption - Alphabet Photography, the producers of the Food Court Flash Mob above, return but not with a flash mob. This time, warehouse workers break into a "Musical Interruption" that sounds like "Carol of the Bells." November 2012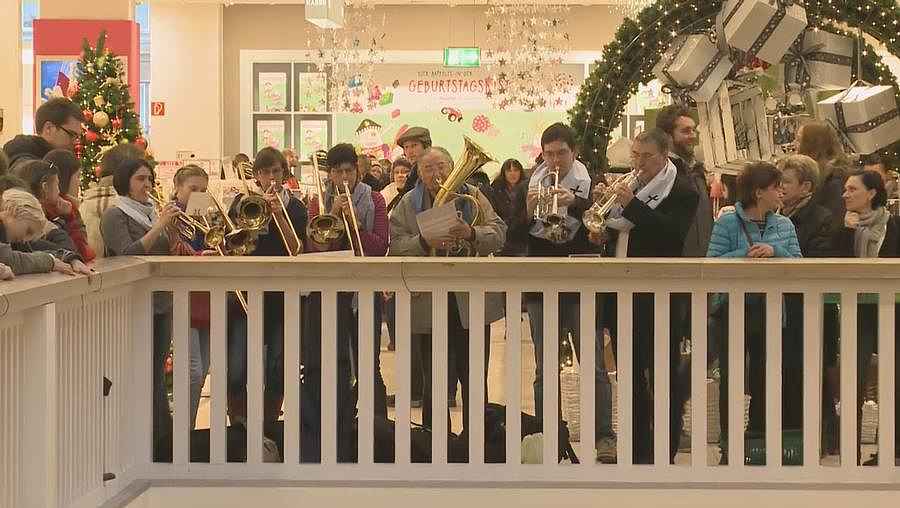 Gloria! - Flashmob der Berliner Stadtmission zum Advent - A flash mob gathers in a Berlin shopping mall. December 2014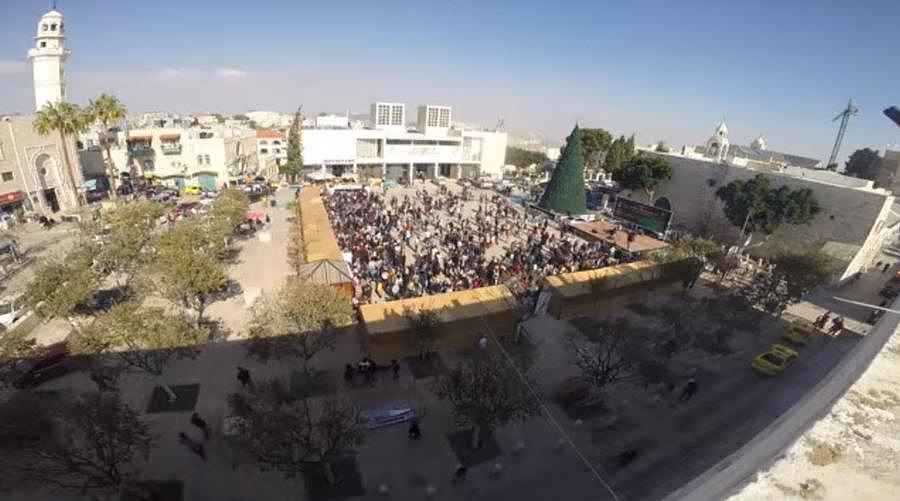 Christmas Flash Mob in Bethlehem Square - The Magnificat Choir, from a school in Jerusalem, gathers in Bethlehem Square with their rendition of "Gloria." December 2014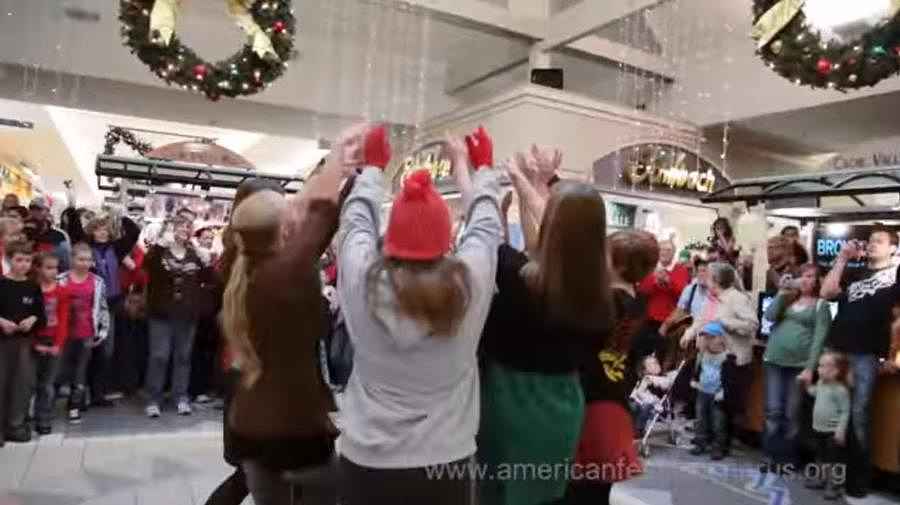 Flash Mob the best of Christmas 2011 - The American Festival Chorus sings and dances its way into the Cache Valley Mall in Logan, Utah with "Ding Dong Merrily on High" - Simpson College sings"Hallelujah Chorus" at Jordan Creek Town Center in West Des Moines, Iowa followed by "Ode to Joy," "O Come All Ye Faithful," "Go Tell it on the Mountain," and "O Holy Night" by an unidentified group at an unknown location. - December 2011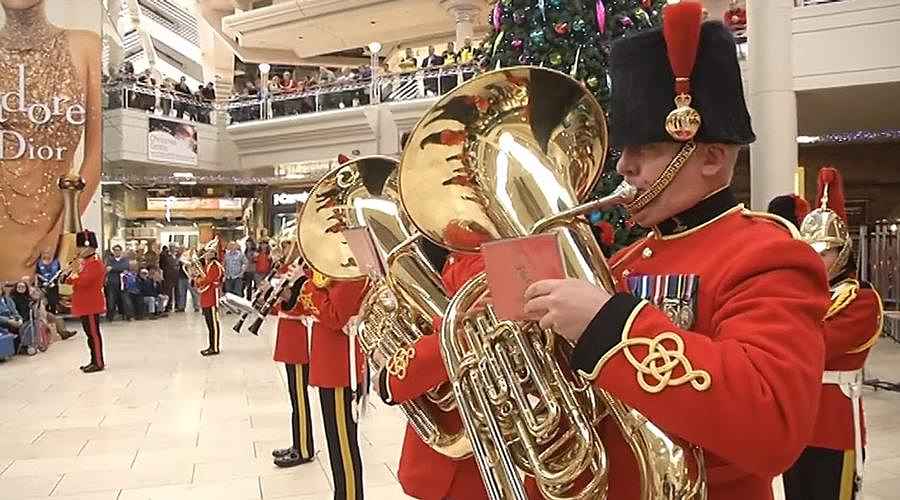 Flashmob of British Army musicians surprises Christmas shoppers in Gateshead's Metrocentre - "A Winter's Tale" (made famous by David Essex), followed by "Santa Claus is Coming to Town." December 2013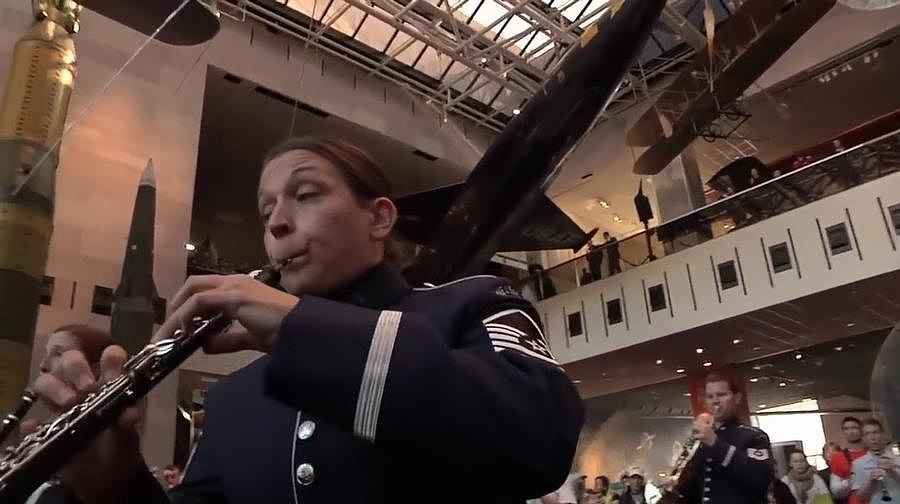 U.S. Air Force Band at the National Air and Space Museum - A first for the Air Force Band, with a flash mob performance of "Jesu, Joy of Man's Desiring" and "Joy to the World" at one of my favorite museums, the National Air and Space Museum in Washington, D.C. December 2013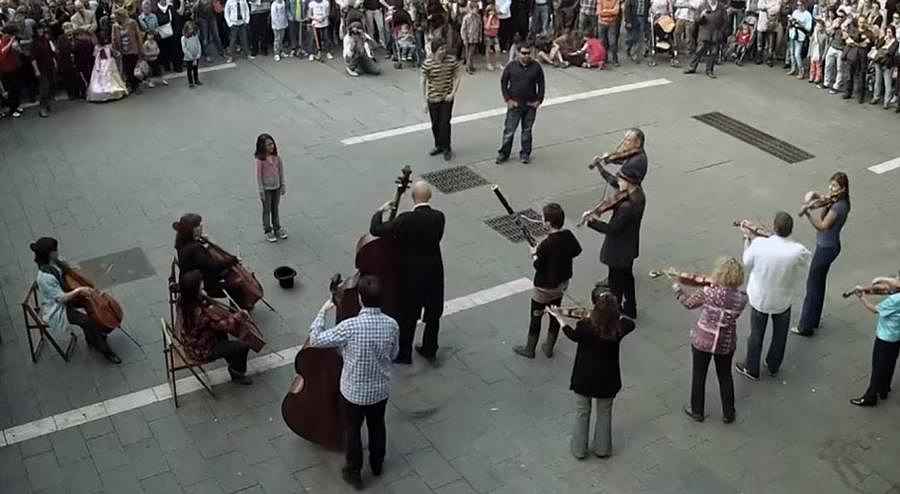 Ode to Joy - Flash Mob Started by One Little Girl - To pay homage to the town they love and to celebrate their 130 anniversary Sabadell Bank in Spain delighted the townspeople with an incredible symphony flash mob. Watch as they play Beethoven's Ninth Symphony and sang Ode to Joy, filling up the town with joy and beautiful music! April 2013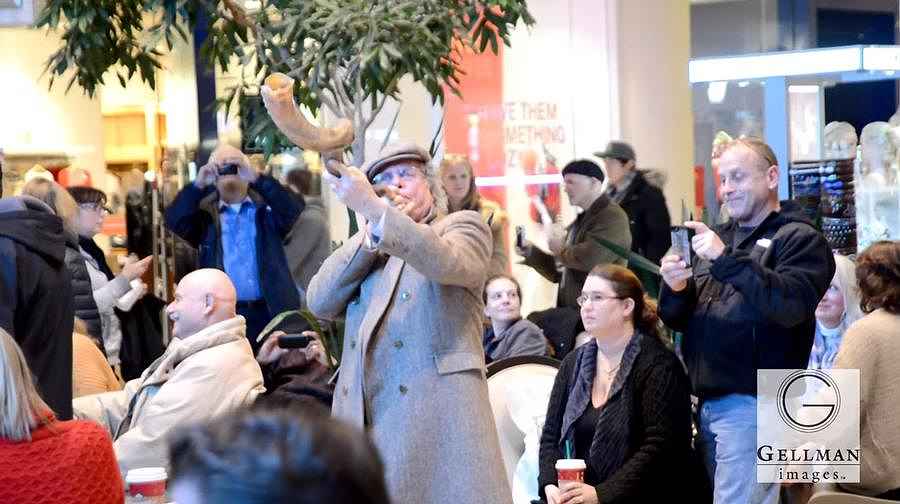 Chanukah Flash Mob in Freehold - Rabbi Brooks Susman and the Congregation Kol Am of Freehold, New Jersey choir kicked off a singing flash mob. Voices rang throughout both levels as 175 singers joined in singing "Feast of Lights medley" and "Jingle Bell Rock." December 2014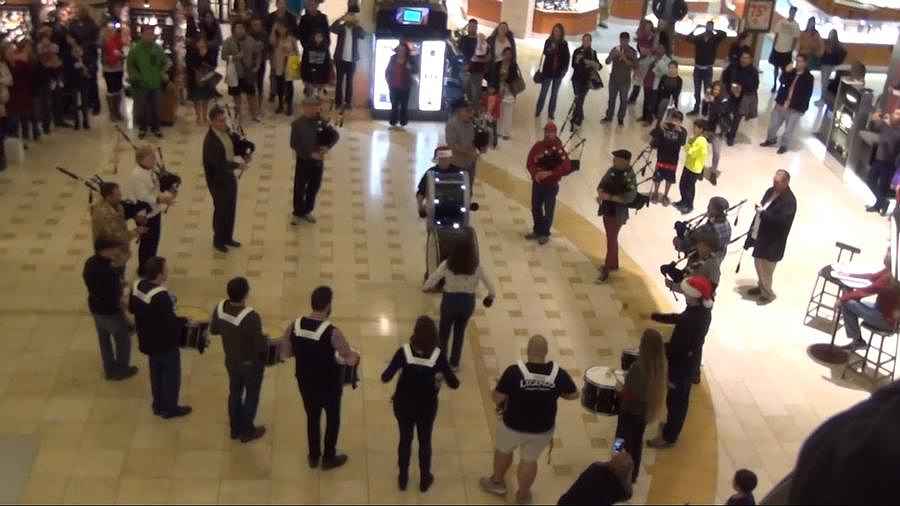 Bagpipe Holiday Flash Mob 2014 - Members of the Pacific Coast Highlanders Pipe Band, Gold Coast Pipe Band, and the Santa Barbara Sheriff Pipe Band came together for the 3rd year to perform a holiday bagpipe flash mob at The Oaks Mall in Thousand Oaks, California on Thursday, Dec 18th, 2014.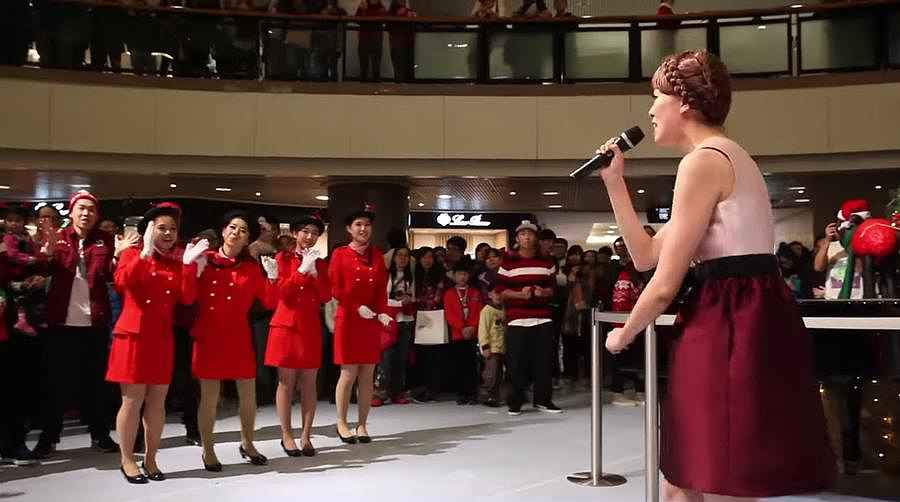 Harbour City Christmas Flash Mob- A shopping mall in Hong Kong presents its own flash mob on Christmas Eve 2014.
Finally, this one is not a flash mob performance, but a report on Tuba Christmas across the United States.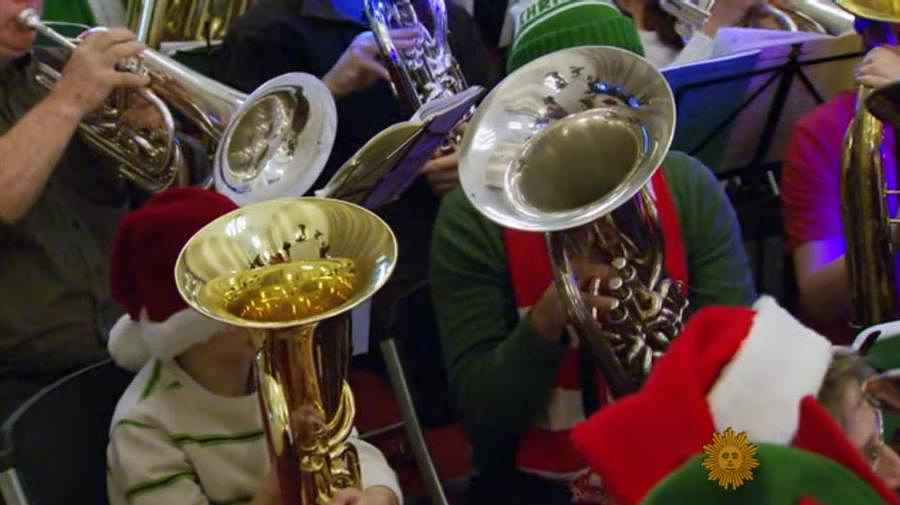 It's Beginning to Sound a Lot Like Tuba Christmas - On CBS Sunday Morning Bill Geist traveled around the country to experience the magic and mirth of Tuba Christmas. December 2013
Stu Johnson is principal of Stuart Johnson & Associates, a communications consultancy in Wheaton, Illinois. He is publisher and editor of SeniorLifestyle, writes the InfoMatters blog on his own website and contributes articles for SeniorLifestyle.
•
Author bio
(website*)
• E-mail the author
(
moc.setaicossajs@uts
*)
•
Author's
website (personal or primary**)
* For web-based email, you may need to copy and paste the address yourself.
** opens in a new tab or window. Close it to return here.
Posted: December 21, 2018 Accessed 163 times



Go to the list of most recent My World Articles


Search My World (You can expand the search to the entire site)


Go to the list of Most Recent and Most Popular Articles across the site (Home Page)