Sunday
|
September 22, 2019
Notes from the Editor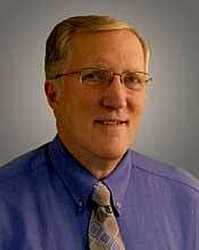 What's New



January 6, 2016. Welcome Bill Nichols as our newest contributor. Dr. Nichols has been active in health education and ethics, and blogs regularly on HealthyFaith.net, where he says "When life gets hard, people don't need more faith, they need a healthy faith. Then they can thrive, no matter what." Most of Bill's articles will appear in the Faith section, though he covers enough terriroty to make valuable contributions to other sections as well.

December 26, 2015. Welcome Wes Wick as our newest contributor. Wes and his wife Judy are founders and directors of YES! (Young Enough to Serve), with a focus on the "serving and disciple-making potential of adults—from fifty to a hundred-plus." Wes was introduced to me by David Noreen, the founding editor of SeniorLifestyle who continues as a valued contributor.

December 19, 2015. Welcome Howard Whitaker as our newest contribtuor. I know Howard from my time at Wheaton College (IL), where he was a faculty member in the Conservatory of Music. What brings him to SeniorLifestyle is his passion for photography, expressed through a series of phoro essay videos, some of which include his own musical compositions. I hope you will enjoy these creative expressions!

December 15, 2015. When you use the SHARE option, the article title and description will be used in the social media link instead of the generic information for the article's "home" page. This makes a much more meaningful link, which should help attract more interest in particular articles. Thanks for helping to spread the word about the articles on the site! (This change also affects the label for the browser tab).

November 20, 2015. Our newest contributor is Barbara Miklos, whose experience as a social worker and human behavior specialist will bring wise counsel on a number of topics. She begins with an article on "Redesigning Your Holiday Feelings," especially helpful to those who have suffered loss or significant change in the past year. Barbara and I have worked together for many years, are currently finishing a book, The Psychology of Living Longer, Living Better and I will be redesigning the companion website to accommodate some new ideas we have been working on.


After several years in "maintenance mode" SeniorLifestyle came back in early summer 2015, ready to bring you a variety of helpful, interesting and inspiring material.
Where We Are Coming From

SeniorLifestyle began in 2006 as the web presence of a partnership of several organizations and individuals active in ministry to seniors (more broadly, to those 50+, in the "second half" of life). Dave Noreen, a former denominational administrator and pastor, was the founding editor. He gathered a number of people as contributors and the site was making good progress. Then came the Great Recession, one of the sponsoring organizations hit tough times, and support for the websites disappeared.
I had been serving as web consultant, designing and maintaining SeniorLifestyle.org and SeniorEvangelism.org, a site designed for those working in senior ministries. When the funding ended, SeniorEvangelism was taken offline, but I decided to keep SeniorLifestyle active, with new material continuing in two of the most popular features, "Senior Moments" with lead contributor Dan Seagren, and "Rhymes & Reasons," with lead contributor Greg Asimakoupolos.

What You Will Find on the New Site—and What We Need

The upgraded site contains all of the entries from "Senior Moments" and "Rhymes & Reasons" on the original site, more than a thousand in all. Both of these provide an interesting perspective on the events that have occured since 2006. Rather than delay the launch of the site upgrade, it was decided to go ahead, even though many categories were still empty. Other content will be developed as quickly as possible as we identify sources and add contributors for fresh material. In particular, I'm looking for people who can provide good advice; tell stories that inspire, motivate, teach, and make us laugh; and motivate us to become better people and serve others in the process. If you would like to be able to submit material, use the Contact form.

Navigating and Searching the Site

See the bottom of the Home page for a simple guide to navigating the site, including how to search articles. Once you are in the Search Filter form there is a "search hints" link with more details about searching.
The Journey Ahead
I invite you to join us on the journey we are embarking upon, to revive and expand the SeniorLifestyle website. I hope it will help make the second half the best half of your life!
Stu Johnson, editor
Stu Johnson is principal of Stuart Johnson & Associates, a communications consultancy based in Wheaton, Illinois. Before starting his own business, Stu was a faculty member and administrator at Wheaton College (Illinois). In addition to contributing to SeniorLifestyle, Stu also blogs regularly on his company website (sjassociates.com).