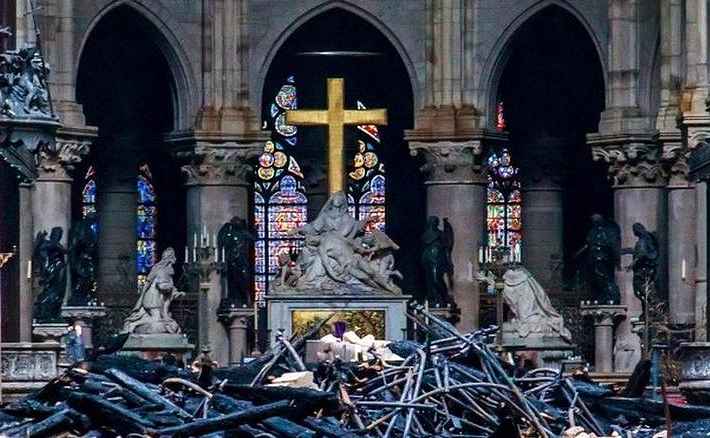 See listing of Recent and Most Popular articles on the Home Page
Rhymes & Reasons
Category: Disaster / Topics: Beauty • Comfort & Consolation • Easter
The Tulips Trumpet an Easter Tune
by Greg Asimakoupoulos
Posted: April 6, 2014
The Skagit Valley offers hope to the heartbroken of Oso…
They're, oh, so sad but, Oso strong
as people sing their funeral songs
in churches where they voice their faith
amid the loss they bear.

Not far from where they grieve the dead,
a host of tulips raise their heads
and trumpet hope amid despair.
Their fanfare calms our fear.

The Easter tune the tulips play
suggests a myst'ry underway.
Within the colored fields we see
a miracle displayed.

Those buried bulbs beneath the ground
(much like the bodies not yet found)
cannot be written off as gone.
In time they'll rise again.
* Not far from the devastated area where many lost their lives and homes in the mudslide, the world-renown Skagit Valley boasts some of the most beautiful tulip fields in the world.
Greg Asimakoupoulos (pronounced AWESOME-uh-COPE-uh-less) is an ordained minister, published author and a freelance news reporter with the Salem Radio Network.   Greg maintains a weekly column called Rhymes and Reasons on The Partial Observer,  which he graciously provides to SeniorLifestyle.

Greg's writings have now been assembled in book form. Find out more.
• E-mail the author
(
moc.loa@veRemosewA
*)
* For web-based email, you may need to copy and paste the address yourself.
Posted: April 6, 2014



Go to the list of most recent Rhymes & Reasons Articles


Search Rhymes & Reasons (You can expand the search to the entire site)


Go to the list of Most Recent and Most Popular Articles across the site (Home Page)