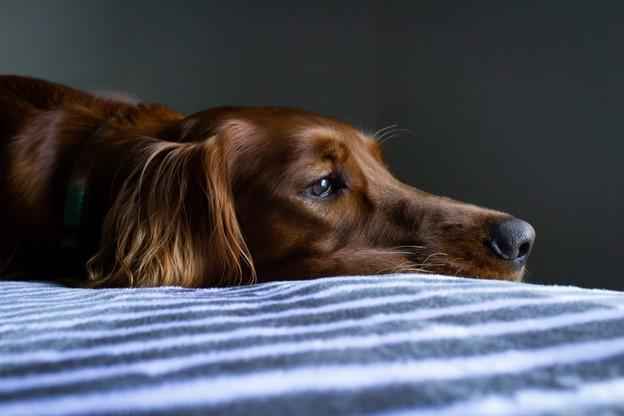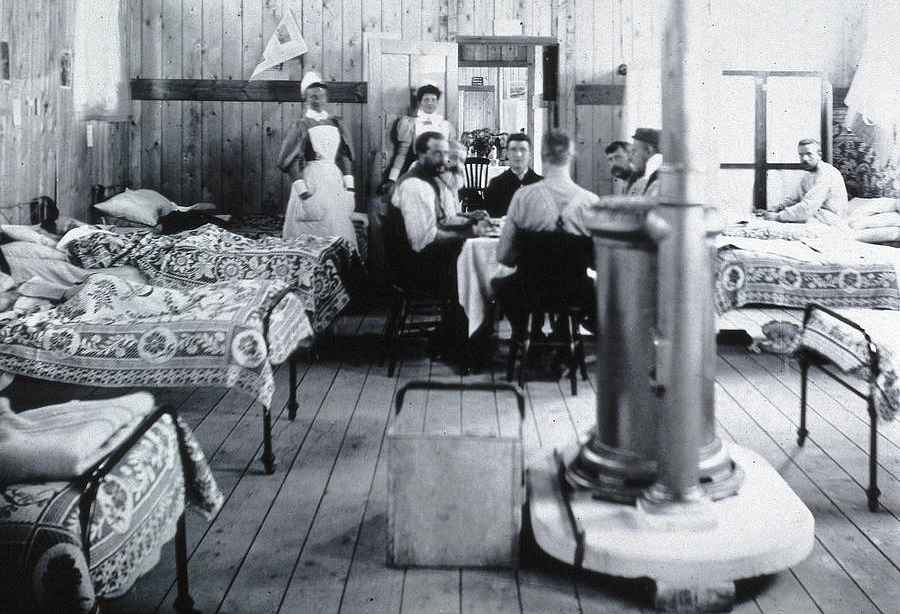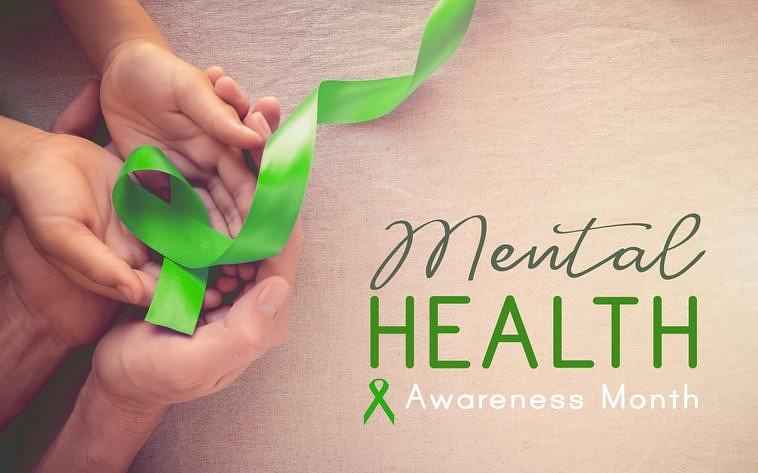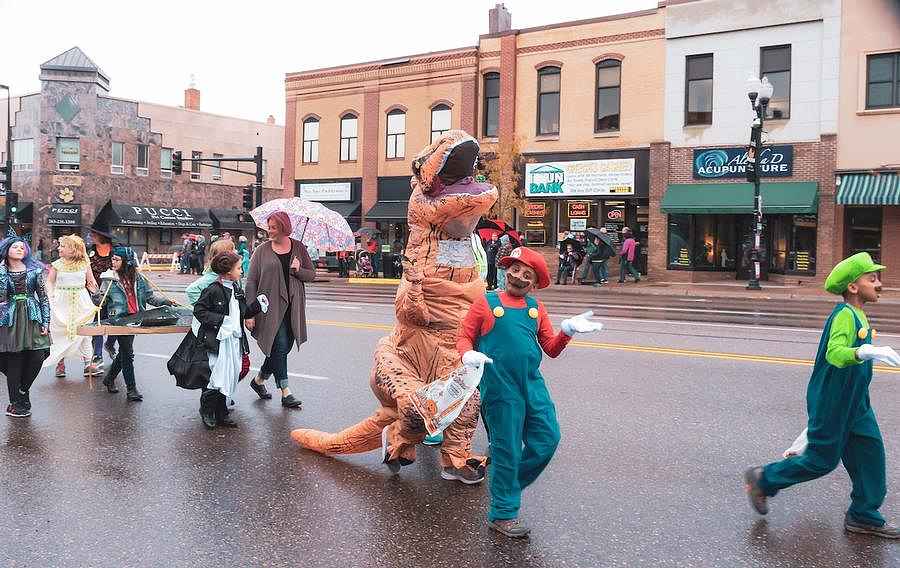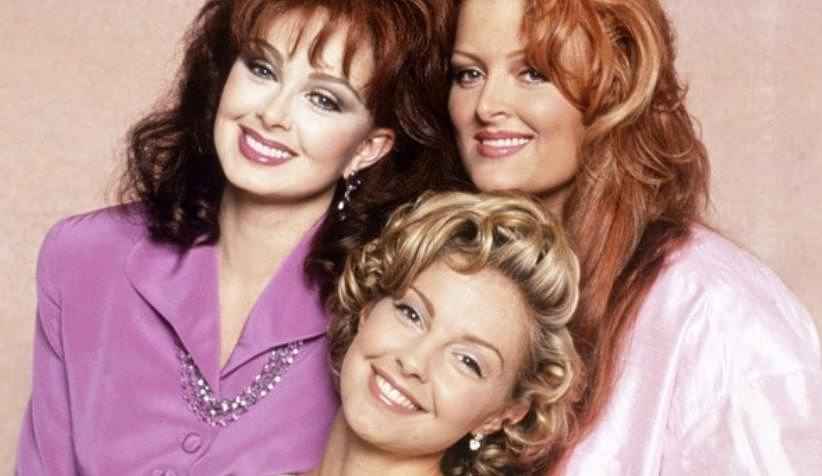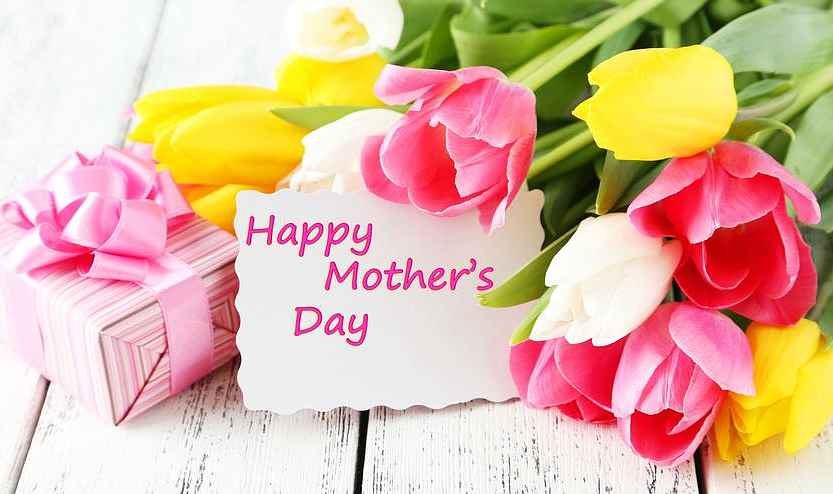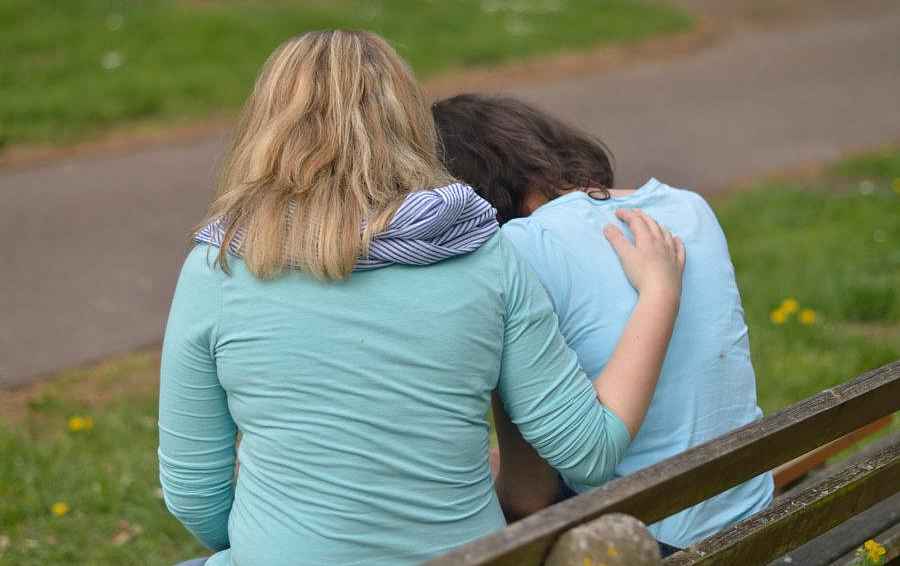 See listing of Recent and Most Popular articles on the Home Page
Arts & Entertainment
Category: Holidays / Topics: Christmas • COVID-19 • Faith • Holidays • Holiday Season • Innovation, Invention, Creativity • Music
We Wish You . . . Virtually
by Stu Johnson
Posted: December 11, 2020
Music for the holidays in the winter of the COVID-19 pandemic…
From flash mobs to virtual choirs—keeping the music going despite the pandemic
UPDATED DEC. 18: The ten updates are highlighted. We will include a note in the weekly email newsletter that updates have been made (if you are not getting the newsletter, go to the home page and look for the option at the top of the page).
Several years ago, after seeing a "flash mob" performance of the Hallelujah Chorus done in a shopping mall in Minnesota, I started searching out similar performances of musicians gathering seemingly at random in public places to celebrate the Christmas holidays. Each year, the list grew longer, until the Music in Malls in 2018 contained links to more than 30 flash mob performances. I was unable to do another update in 2019 and looked forward to doing it again this year—then came COVID-19.

The pandemic forced people away from public gatherings, but it could not extinguish the human spirit. That was the subject of a piece I wrote in April titled "Ode to Joy," which included links to two versions of the fourth movement of Ludwig van Beethoven's 9th Symphony. The first was a new, virtual rendition by the Colorado Symphony, the other one of my favorite flash mobs, where a hundred people from the Valles Symphony and several choirs gathered in an outdoor plaza to celebrate the anniversary of the Banco Sabadell in Spain.

While great flash mob recordings rely on good equipment and production skills (and good musicians, of course!), virtual choirs take advantage of the ability to record musicians in isolation (from a few to hundreds) and then combine them into a whole. In the past months, there have been two other posts on SeniorLifestyle with links to examples: "A World of Blessing" in July featured "people united in virtual choirs to bless cities, countries, the world" during the pandemic; and "A Thanksgiving Like No Other," featuring more virtual choirs.

So we are approaching Christmas again, but the malls are empty. Virtual choirs have sprung up all over the world to fill the gap. As I searched for good examples, it was obvious first of all that the technology is exploding. Below is a list of some good examples I hope you enjoy. They are divided into two sections: individual sons and short medleys, and virtual concerts.

The vast majority were made this year, but several were produced as early as 2013. They come from all over the world. A few are tied to charitable projects, which will be identified on the video and/or on the YouTube page.

All links will open a new tab or window. Close it to return here. Some incorporate ads that you may be able to skip after a few seconds.
---
Individual songs and short medleys
Alphabetical by title
NEW: A Doo Wop Christmas - Cambridge Assessment and Cambridge University Press (UK)
December 2020 - 6:16
A medley of Christmas songs and carols, done a aapella, with a doo wop twist.
Angels Carol - Kuching Christmas Concert Choir (Sarawak, Malaysia)
November 2020 - 3:56
composed by John Rutter, conducted by Benedict Lo Jin Chi
Kuching Christmas Concert Choir comprises singers from all walks of life. Ranging from students right up to professionals, all of them are engaged regularly in the Church Choir Ministries in Kuching Parishes. Under the leadership of Jeffrey Tang (manager) and Benedict Lo (conductor), the choir hopes to recruit more people with the same passion and love of chorale music and committed to make beautiful music in praise of the Creator.
Candlelight Carol - Zeloso Amity Choir (Bandung, Indonesia)
November 2020 - 6:20
words and music by John Rutter
Christmas All Over the World - Joybells Gospel Team Virtual Choir, Cebu Gospel Church (Philippines)
December 2020 - 3:42
Words and music by Joel Lindsey and Jeff Bumgardner, arranged by Daniel Semsen
Christmas Carol Sing-Along - Houston Methodist Employee Virtual Choir (Texas, USA)
December 2020 - 6:25
Join employees from Houston Methodist Hospital in this festive medley of holiday carols! (Angels We Have Heard on High, Joy to the World, O Come All Ye Faithful, The First Noel, Silent Night, Hark the Herald Angels Sing, Deck the Halls, We Wish You a Merry Christmas
Have Yourself a Merry Little Christmas - ADBC Virtual Choir with Guitar Ensemble (Philippines)
December 2020 - 3:55
Heavenly Star - Bethany Presbyterian Church Virtual Choir (Bloomfield, New Jersey, USA)
December 2020 - 2:55
NEW: I'll Be Home for Christmas - Chandler Children's Choir (Arizona, USA)
December 2020 - 2:21
The Chandler Children's Choir Virtual Choir presents their very first performance: "I'll Be Home for Christmas" by Kim Gannon and Walter Kent, arranged by Andy Beck.

And, as a counterpoint for this year of pandemic...
NEW: I'll Stay Home at Christmas - ChoralSounds Northwest (Washington state, USA)
December 2020 - 3:24
We're proud to present our very first virtual choir release, "I'll Stay Home at Christmas", by ChoralSounds Northwest. This 2020-themed rendition of the familiar classic was truly a CSN group effort, right down to writing the lyrics. We hope you enjoy!

In the Bleak Midwinter Virtual Choir Project by Julie Gaulke (Milwaukee, Wisconsin, USA)
November 2020 - 3:29
O Holy Night (two versions, both related to charities)
Sing with Us Virtual Choir (UK)
December 2020 - 4:24
We normally hold special concerts at this time of year to remember those we have lost. The most poignant part of the evening is when we all light candles and the choir sings. As you listen to this, use the time to remember a loved one. Whether you remember with a tear or whether you remember with a smile, we hope you take great comfort from it.

GMIT Virtual Choir (UK)
December 2020 - 4:12
The choir has chosen Galway Hospice as its charity partner, in memory of GMIT colleague and choir member Trish Carrick.
NEW: O Come All Ye Faithful - BBC One Virtual Choir (UK)
December 2014 - 3:55
This pre-COVID recording precedes the virtual choir technology used now, but it represents a unique form of choir accompanying the on-stage orchestra. Individual "choir" members were recorded independently, but rather than combining them in software used now, they appear in a giant array of video monitors, with cuts to individual choir members throughout.
O Little Town of Joy - CTK Virtual Christmas Choir (Christ the King Catholic Primary School - England)
December 2020 - 4:54
It's been a tough year for everyone and we have missed our usual Christmas performances but are proud to have managed to put this virtual choir performance together for you all to enjoy!
Silent Night (three versions):
A Capella, arr. Stefan Wyatt (UK)
November 2020 - 3:35
Being a virtual choir, notice how individual singers sometimes appear singing two parts at the same time.

Cantores Connexi International Virtual Choir (International)
December 2013 - 5:59
Happy Christmas from Cantores Connexi! Performing our own arrangement of Silent Night, we journey through the stars towards Bethlehem.

Salt Lake Symphonic Choir (Utah, USA)
December 2020 - 5:08
Not being able to celebrate Christmas 2020 with its traditional annual concerts, the Salt Lake Symphonic Choir continues its series of virtual choir performances with its own arrangement of Silent Night. This a cappella version was arranged specifically for the choir and first performed in 2018 to commemorate the 200th anniversary of Franz Xaver Gruber and Joseph Mohr's universally loved carol. Music arranged by the choir's own Adam Holladay.

NEW: Someday at Christmas - The Harmony Chorus (India)
December 2020 - 3:30
Someday at Christmas, recorded by Stevie Wonder, is one of the first Christmas songs with a social and political message. The beautiful words are descriptive of a Christmastime that is filled with hope and love for one another - when all mean are equal and free.

NEW: Still, Still, Still - The Bay Area Chorus of Greater Houston (Texas, USA)
December 2020 - 3:27
Arranged by Norman Luboff Artistic director, Milton Pullen Accompanist, Sheila Keyes
The Angels Say - Ferryhill Parish Church (Scotland)
December 2020 - 6:07
A new Christmas song written in 2019 and here sung by members and friends of Ferryhill Parish Church for Christmas 2020. Music and Lyrics by Stephen Fischbacher, Suzanne Butler, and Margaret McLarty of Fischy Music.
NEW: The Bay Area Blessing (California, USA)
65+ Churches Spread Hope During Covid-Lockdown
December 2020 - 6:06
Silent Night / O, Come All Ye Faithful
Over 100 faith leaders from 65+ churches across the Bay Area come together to sing a beautiful rendition of Silent Night / O Come Let Us Adore Him. We hope it will fill your home with hope and cheer during this holiday season and remind you that though we shelter in place, the Bay Area is very much united and alive.

The Twelve Weeks of Lockdown - Pin Your Thanks Virtual Choir (London)
December 2020 - 5:11
Join us and say thank you to EVERY person that's supported others during 2020. Featuring our very own version of the 12 Days of Christmas, featuring NHS Supporters Choir, Sweet Charity Choir, key workers, volunteers, many more and some very special celebrity guests! We weren't able to write a line (we only had 12!) for every type of person but this video is dedicated to everyone, no matter how big or small their contribution!
NEW: The Valley Villagers Virtual Choir Christmas Video with guest star Nathan Gunn (California, USA)
December 2020 - 11:18
Four songs in four parts. 54 singers sent in videos from around the country including opera star Nathan Gunn, original Forever Plaids David Engel and Stan Chandler, actress Connie Jackson from NCIS, actor Gregory Jbara from "Blue Bloods," and Lisa Vroman from "Phantom of the Opera."

The Work of Christmas - First Baptist Church of Farmersville (Texas, USA)
December 2020 - 3:19
Arranged by Dan Forrest, text by Howard Thurman, published by Beckenhorst Press

Winter Wonderland - Virtual Musicians Group (Minnesota, USA)
December 2016 - 2:02
Created by VMG for our friends at the Carlson School of Management, a part of Minnesota University, 'Winter Wonderland' highlights some of the school's students, alumni and faculty through the performance of a familiar holiday song. Merry Christmas and Happy Holidays!
VIRTUAL CONCERTS (Extended length)
Some are exclusively virtual choir format, others were virtual in the sense of being streamed this year because of the pandemic. Some use pre-COVID performances, others in-person performance with social distancing.
NEW: A Tower Chorale Virtual Christmas - The Tower Chorale (Illinois, USA)
December 2020 - 34:42
As they entered their 35th singing season, the COVID-19 pandemic forced the group into their first virtual concert.
Patrick Gordon, Music Director, conductor & piano; Tim Berg, Virtual Choir Editor; Jason Henderson (4340 Films), Virtual Concert Editor

Celebrating the Light of the World - The Church of Jesus Christ of Latter-day Saints (Salt Lake City, Utah USA)
A Christmas on Temple Square Performance
December 2020 - 44:45
Temple Square sister missionaries, Church leaders, and performers participate in a virtual event to begin the 2020 Christmas season.
Christmas at Home - Salvation Army (UK)
December 2020 - 1:34:04
Every year, The Salvation Army holds a carol concert at the Royal Albert Hall. Sadly this year, because of restrictions, we can't hold our event at the Royal Albert Hall, but because we are always solutions driven, it is an opportunity for us to bring the concert to you in your own home! We have some celebrity readers and participants and of course our top brass band and songsters to bring the joy, the message and the meaning of Christmas to you, at home.
Go to Him in Bethlehem - A Virtual Christmas Concert 2020 - The Kottayam Mixed Voices (India)
December 2020 - 58:41
Broken times. Interrupted days. Precious lives lost. Vulnerable lives threatened. Living behind masks. Treading through unchartered waters. Aching for ourselves and others. In these anxious times, His sign is the healing. A wondrous story, A mighty wonder. A promise to take our anxieties away. He is our Protector. His Holy presence enfolds us. He shows us the way, all through our life. Go to Him, He is Christ and needs no social distancing.
Home for Christmas - Daughters of St. Paul (USA)
December 2020 - 48:03
Every December, the Daughters of Saint Paul Choir goes on tour to bring the Christmas message to thousands of people around the country. This year, most people will be home for Christmas so we decided to come to your home through a virtual concert. Enjoy the concert!
Peterhouse Group Virtual Christmas Carol Service - Peterhouse Group of Schools (Zimbabwe, Africa)
December 2020 - 39:06
NEW: Season of Hope - The U.S. Air Force Band
December 2020 - 59:07
The annual Christmas concert (some in the past have been flash mobs, seen in our Music in the Malls feature), this year from the MGM National Harbor Maryland. The band and other performers are on stage, but there is no audience and the performers are all socially distanced and masked when possible, and you'll notice plexiglass shields built into the set for the band.
Voices of Sierra Leone Choir 15th Annual Pre-Christmas Concert
December 2020 - 1:22:53
---
Search all articles by Stu Johnson
Stu Johnson is principal of Stuart Johnson & Associates, a communications consultancy in Wheaton, Illinois. He is publisher and editor of SeniorLifestyle, writes the InfoMatters blog on his own website and contributes articles for SeniorLifestyle.
•
Author bio
(website*)
• E-mail the author
(
moc.setaicossajs@uts
*)
•
Author's
website (personal or primary**)
* For web-based email, you may need to copy and paste the address yourself.
** opens in a new tab or window. Close it to return here.
Posted: December 11, 2020 Accessed 173 times



Go to the list of most recent Arts & Entertainment Articles


Search Arts & Entertainment (You can expand the search to the entire site)


Go to the list of Most Recent and Most Popular Articles across the site (Home Page)