Saturday
|
September 19, 2020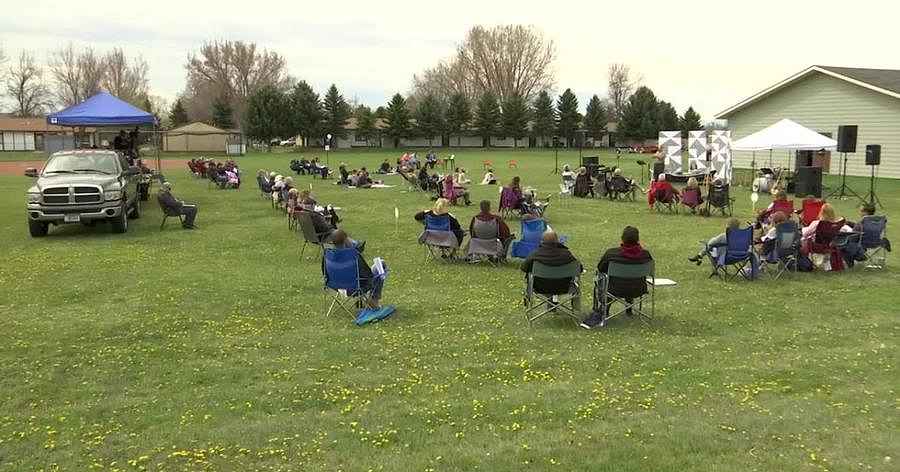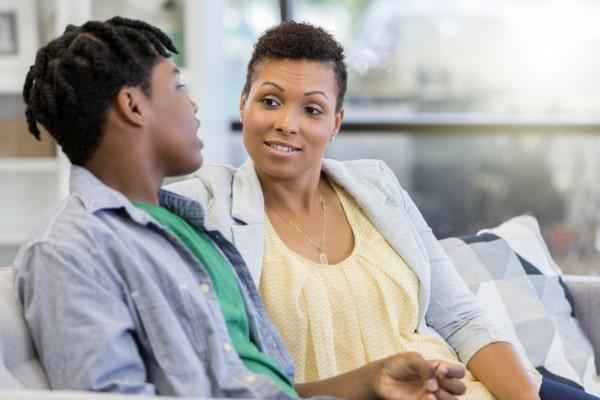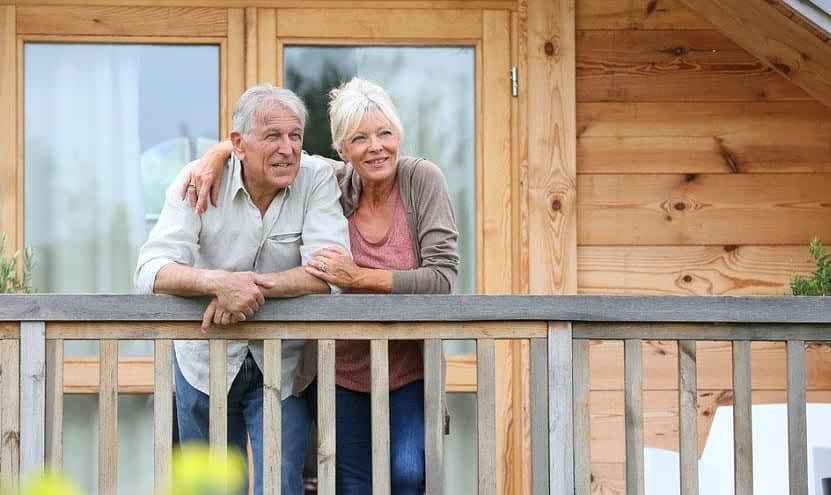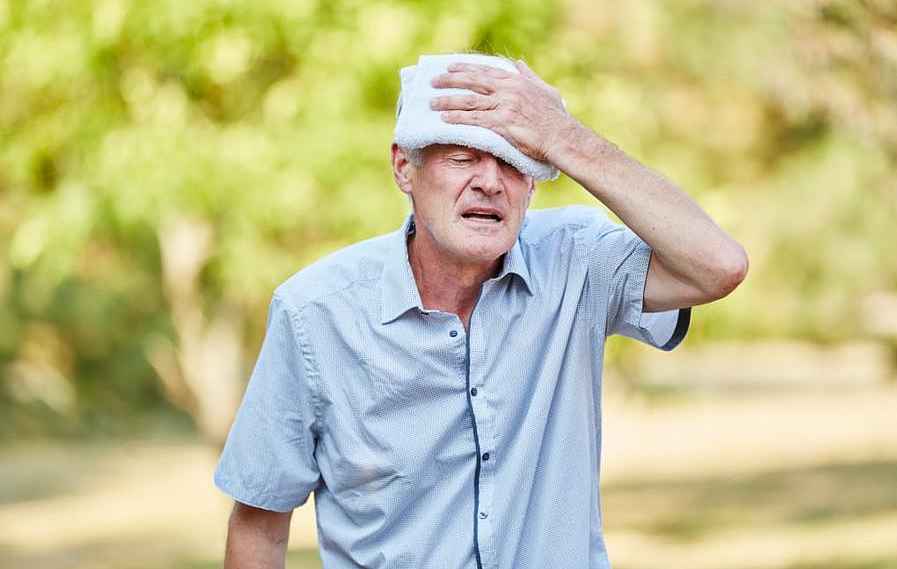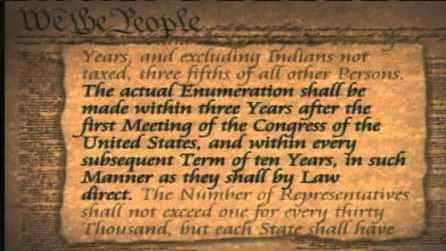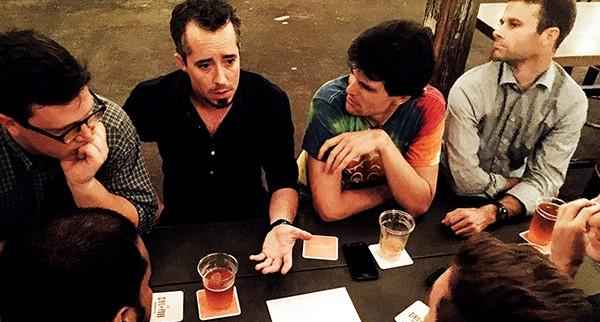 See listing of Recent and Most Popular articles on the Home Page
Connections
Category: Relationships / Topics: Communication • Compassion • Lifestyle, General • Loneliness • Optimal Aging • Relationships • Retirement • Social Activities • Social Issues • Social Media
Loneliness
by Stu Johnson
Posted: April 17, 2018
A problem that often increases with age…
No. 17 in the Thursday Morning Guy's group series (see list)
Once again, I report from the Thursday Morning Guys group I've been attending at a local church. Each week one of the guys suggests a topic for discussion. The blogs that result are not minutes from the session, but an attempt to glean useful themes, to which I may add my own insights. The topic at the April 12 session focused on the subject of loneliness.  (By searching on the keyword "lonely," you will find many other SeniorLifestyle articles addressing different aspects of loneliness.)
THE DISCUSSION STARTER
Topic suggested by one of the guys, shared in an email the night before
The topic that I bring to the floor today is loneliness. We all have felt lonely at times but what I'm talking about are those that are chronically lonely. I read that back in Jan. British Prime Minister Theresa May appointed a Minister for Loneliness.* The article went on to say that there were approximately 4 million lonely people in Britain and then in the Sunday Trib there was this article "Despite an improving economy, Americans are glum" By Heather Long of The Washington Post.** In it she says "Loneliness is now a serious societal problem that's affecting health and wellbeing: Forty percent of American adults now say they are lonely, double the share of people who said that in the 1980's, according to AARP. Some people are even struggling to feel connected to their work colleagues."

How can this be happening in this age of Face Book and all the other social platforms that are suppose to keep us all connected? Are we losing the ability to inter act with people in a meaningful way?  How can the church help in combatting this, how about you and me? I'll bring the goodies.

* see related story from Reuters, January 17, 2018.
** see story in Chicago Tribune Business section, March 30, 2018
THE CONVERSATION
In an age noted for its "connections," it is ironic that loneliness affects such a large portion of the population and seems to be growing.  

Loneliness has been a frequent companion as we grow older. One of the guys related how his dad said, "everybody's gone."  My own mother had a similar experience as, one by one, life-long friends moved away, then died, and were not replaced by new friends.

While retirement can become a crisis of loneliness, it is not a problem limited to the elderly.  A growing number of college males, noted one of the guys, are suffering chronic loneliness and sequestering themselves.  This is particularly troublesome in Japan, a society deeply rooted in multi-generation family living until more recent times, especially since World War II (see a 2006 article in the New York Times, "Shutting Themselves In," and a 2013 article on Mic, "Why Thousands of Young Japanese Men are Locking Themselves in Their Rooms." 

The experience in Japan is not unique. The pattern of multi-generational families living within close proximity to each other was common, but now it is far more common to find family members spread across the country (or world), with aging parents ending their lives living alone or it retirement communities far more often than living with children. 

Modern communication may be helpful in maintaining contact, but cannot erase the physical separation,   
Finding a sense of "family" in a street gang is nothing new, but it does seem to be exacerbated by the breakdown of family today. It is a phenomenon spreading into the suburbs and across broader socio-economic groups than in the past.

While seeming to promote relationships, technology can actually produce isolation.  Connecting as "friends" through social media creates a lot of activity with questionable depth. A connection is not necessarily a relationship.  The youngest member of the group described social media as a disaster. A party, he said, is sitting around with more than half on their phones, sharing photos, jokes, etc. "They don't want relationships, but 'likes'." People need people. Technology can get in the way.

Not surprisingly, church plays an important role in making connections with people. Even in a church or similar setting, however, people can remain lonely, surrounded by "familiar strangers."  That is the value of smaller groups, including the Thursday Morning Guys, where deeper connections can be made over time (an important factor). 
Several in the group pointed out their own experience in moving to retirement communities. Even there, it is possible to sequester oneself, but it is far more likely to build and strengthen connections through the community and its activities.
What personal experiences or observations can you add?
PRINCIPLES PROPOSED
I will suggest five. You may have others you would add. 
Loneliness as lack of care, Solitude as restoration
The idea that loneliness represents a lack of care came up repeatedly in our conversation.  It serves notice to the church, which is supposed to be a witness to love and a caring community, to give attention to those in its midst.  There are those among us who are "lonely in a crowd."  While looking for an image for the header for this article (on Google Images), I found a number of salient quotes:
"Lonely is not being alone, it's the feeling that no one cares"
"Better to be lonely alone than lonely in a crowd"
"Being lonely is not being alone . . . You can be in a big crowd of people and still feel lonely, despite it . . . :
"The trouble is not really in being alone. It's being lonely in the midst of a crowd, don't you think?"
"The worst time to feel alone is when you're in a crowd."
"Are you the only one in your relationship?"
One quote pointed to the potential good that can come from a period of loneliness (as opposed to a chronic condition), while other quotes contrasted loneliness and solitude.  Personally, I need times of solitude to "decompress."  Jesus felt that need as well, escaping the crowds—even his own disciples—at times for periods of solitude, including the practice of fasting and prayer.
"A season of loneliness and isolation is when the caterpillar gets its wings. Remember that next time you feel alone."
 "Do not confuse solitude with loneliness. One builds and other destroys."
"Loneliness is the poverty of self; solitude is the richness of self" – May Arton
"Solitude is for me a fount of healing which makes my life worth living." – C. G. Jung
"In solitude, where we are least alone . . ." – Lord Byron
"Solitude is feasting on God. Isolation is feasting on yourself." – Stuart Greaves
"In loneliness I have no one but myself. In solitude I have God."
 "Loneliness expresses the pain of being alone.  Solitude expresses the glory of being alone." – Paul Tillich
 "I'm not anti-social, I'm pro-solitude."
Balance your social connections
Much more a problem for younger generations, but a threat to older ones as time goes on, is the replacement of face-to-face connections with technology, especially social media. 

Before my wife retired, she worked in an elementary school where she observed a now-common scene. Her lunch group, all over 50, sat at a table where they engaged in conversation.  At another table was a group of young teachers, each with their smartphones. Once in a while, one would send a picture or something to one or more of the others, or make a reference related to something on the phone. This would bring a short acknowledgement, but the focus quickly returned to the screen.  There are countless other examples.

There has been at least one commercial recently that suggests a good approach:  when gathering for a meal (a miracle in itself in many homes), everyone silences their phone and places it in a bowl, encouraging conversation during the meal.
The value of small groups, Christ's example
While people today boast of how many Friends they have on FaceBook, how many Likes they accumulate or downloads they can claim on YouTube, avoiding loneliness is far more a matter of quality than quantity.

As one of the guys pointed out, Jesus had an inner circle of 12 disciples. He may have preached to thousands, and many followed him and were considered disciples, but they were outside that small core group. "We are designed for a relatively small core—others are acquaintances." Whatever their purpose, it is common to limit such groups to about 8-12 people.  It allows a level of sharing and accountability that may not be possible, or advisable, in a larger group.
Improve/Develop social skills (ideas for self or helping others)
Many people who are lonely have never developed good social skills. While some may admit to shyness and want to be more connected, others may say they prefer to be loners (which is not the same as solitude mentioned earlier). This is a complex topic with no magic formulas, but as in any change in life, the starting point is to recognize a weakness or problem and commit to addressing it A few tips (some as good reminders even for the socially active):
Be proactive and seek out settings that help ensure good connections.
Be intentional. Make an effort to connect with others—not just for yourself if that is a need, but even more so for people who may be having difficulty meeting and mixing with others. 
Don't assume that people are cared for, connected.  One of the guys talked about how meaningful it has been for him to be invited to meals or events.
A common perception is the 20/80 rule—20% of people do 80% of the work. There is much truth to this, but recognize that some of the 80% don't know how, so they need to be invited and trained to make a contribution.
Despite feeling that a group (church, company, other organization) is welcoming, be aware that cliques are common and it takes effort to reach out to newcomers—not just for a sense of warm greeting, but much more so to create pathways for assimilation.
Don't judge by appearance. One of the guys talked about an experience in college where one student was "different"—long hair, dressed strangely, a real loner. Among a small group of fellow Christians was one who decided to attempt to sit with the loner in the dining hall. He did, started a conversation, and found him to be extremely shy, lacking in social skills. Others in the group joined in and the beginnings of a connection were made.
Recognize the role of the Holy Spirit when you identify a concern for someone. Pray for the person, pray for guidance in being used to form a relationship.
Avoid stating things through social media or email in ways you would not use face-to-face.  (A reference to media theorist Marshall McLuhan who suggested decades ago the concept of "hot" and "cool" media and his contention that the "medium is the message.")
Recognize gender, cultural and other differences that impact how you speak and listen to others. Many men are taught to be competitive, tough. While both men and women may tell stories, men may focus more on exploits and adventures (that grow into "tall tales" over time), while women may focus more on relationships, emotions.  We often make huge assumptions, thinking we are on common ground with someone, while we may actually be "talking past each other," so don't be afraid to ask questions, make sure you really understand each other.
Carry through on what you say.  One of the guys had a colleague who would often say, "I was just thinking of calling you," but never did. Listen to yourself!
Another described the difference between he and his wife, who admits to having times of loneliness. He tends to reach out to connect with others, she does not.
Busy schedules, air conditioning, even changes in architecture can make it hard to have contact with our neighbors. When we do, perhaps it's no more than a passing greeting.  We do need to talk, but in many ways it takes a lot more effort now than decades ago.  
While the church is called to serve "orphans and widows," one of the guys suggested "we are pretty naïve about what's going on around us." Another added, "I don't really know people."
Be aware of the way that your personal technology may interfere with those around you. One of the guys told of a person so hooked on "Words with Friends," that his phone was constantly dinging, distracting the group he was in and preventing his  getting to know others.
Consider the nature and timing of changes
Several of the guys mentioned positive aspects of moving to a retirement community where there is a lot of opportunity to make connections.  One made a good point that instead of waiting until you need extended care, make the move while you still have the ability to be active and make friends.
What principles can you add from what you have learned, observed, and applied to your life?
GUIDANCE FROM SCRIPTURE
(God's written Word, the Holy Bible)
The Great Commandment—guiding how we relate to each other in love is the second of the two commands that Jesus singled out when asked for the most important:
"Teacher, which is the most important commandment in the law of Moses?"
Jesus replied, "'You must love the Lord your God with all your heart, all your soul, and all your mind.' This is the first and greatest commandment. A second is equally important: 'Love your neighbor as yourself.' The entire law and all the demands of the prophets are based on these two commandments."
Other helpful references (some of these come from Part 2 of "Where to Find Help When You Are…," one of the guides available in the Faith section of SeniorLifestye.
About the Scripture references: unless indicated otherwise, these are taken from the New Living Translation (NLT).  Links connect to BibleGateway.com, where you can see other translations, view the broader context, listen to an audio version and find other Bible resources.  Also check the resources available in the Enrich/Faith section of this site.
Stu Johnson is principal of Stuart Johnson & Associates, a communications consultancy in Wheaton, Illinois. He is publisher and editor of SeniorLifestyle, writes the InfoMatters blog on his own website and contributes articles for SeniorLifestyle.
•
Author bio
(website*)
• E-mail the author
(
moc.setaicossajs@uts
*)
•
Author's
website (personal or primary**)
* For web-based email, you may need to copy and paste the address yourself.
** opens in a new tab or window. Close it to return here.
Posted: April 17, 2018 Accessed 385 times



Go to the list of most recent Connections Articles


Search All Articles on the site


Go to the list of Most Recent and Most Popular Articles across the site (Home Page)